Bedroom
Gorgeous guest bedrooms
Bedroom
Gorgeous guest bedrooms
Guest bedrooms
don't always get a lot of love. Often they work double-time as a
home office
, or they become repositories for dusty books and magazine back-issues you haven't got around to storing yet - or maybe that's just my house. But they don't have to be relegated to the status of glorified storage room, even if you don't have guests every weekend. Tuck away all those magazine and if you're using it as a home office, find pretty storage to hide your files and pens. Once you have the bedroom basics in place, it doesn't take Herculean effort to add gorgeous touches that your houseguests (and you) will love.
The essentials can include what you can't see, too. Crisp, clean, fresh bedding and towels that don't have a heavy scent or perfume such as those found in fabric softeners or linen sprays are among the absolute basics, says designer
Samanthan Pynn
. "A couple new pillows are also a must unless your pillows are relatively new and fresh," she says. It's true - there's nothing worse than a dingy guest pillow flattened to a pancake by previous sleepers.
What about the finer touchers that will have guests admiring your attention to detail? Are they worth it? Remember, whatever little details you add to the guest bedroom you can use elsewhere after. "Put out new and natural body lotion, soap and face cream," Samantha says. For a really luxe touch, add the new Dyson air-cleaning fan for white noise and fresh air, she says, not to mention chocolates, and a bouquet of non-fragrant flowers like tulips or hyacinths on the bedside table. Other nice touches include a sleep mask, wood hangers for clothes and clean drawers with drawer liners. If you do all these things, "I promise you will have a new family member in no time!" she jokes.
One of the best sleepover experiences I've ever had was at a friend's tidy house. There were fresh clean sheets and a blanket straight out of the dryer, an alarm clock, a stack of matching towels, room to hang my clothes but most memorably, the room was impeccably clean with not a speck of dust to be found (not that I was looking, but as an allergy sufferer I noted how well I felt). This room was also a home office, but I deduced this only by the presence of a computer. There were no other stray papers around to make me feel as if I were intruding. Bliss! Needless to say, that was not the last time I stayed over.
Here are 10 special touches you can add to your guest room to make any guest feel at home!

Beautiful bedding
Don't stiff your guests with that ragged old duvet cover that's no longer good enough for your bed. Invest in some gorgeous bed linens and here's the room to go for white, or a white background. Guest bedroom linens can stay impeccable for years seeing as they don't get daily use.
Modern Karibou, from $349.
Alarm clock
Not everyone travels with a mini alarm clock, so it's nice to have a digital version (therefore, no loud ticking) in the
room
. Bonus: This bright orange version works on batteries and doesn't need to be plugged in.
Crate and Barrel, $19.95 US.
Night carafe
A bedside glass of water will ensure guests don't have to stumble to the
kitchen
in the middle of the night. Opt for an elegant carafe-and-cup you can fill up before they arrive.
West Elm, $19 US.
Dyson fan
Whether to provide white noise or a cool breeze,
guests
will love this clever fan by Dyson. Inexpensive, no, but it's useful and gorgeous for sure.
Dyson, from $399 each.
Luxurious skin products
If you don't have a separate guest
bathroom
, put guest creams and cleansers on a small tray in the
bedroom
. Jurlique products are among the most luxe natural products available, and when guests leave, you can steal them back for yourself.
saffronrouge.com, from $25.
Wooden hangers
Wooden hangers look so much nicer than wire or plastic ones, but they are functional too. Namely, they are sturdier so they can hold heavier items such as blazers with ease, and their thick rounded edges mean they won't poke through shirts.
Ikea, $5.99 for 8.
Fresh towels
A stack of fresh towels is always an inviting touch. And white makes the occasion seem even more
hotel-like
. This organic version has a charming "wood grain" print.
West Elm
, from $6 each.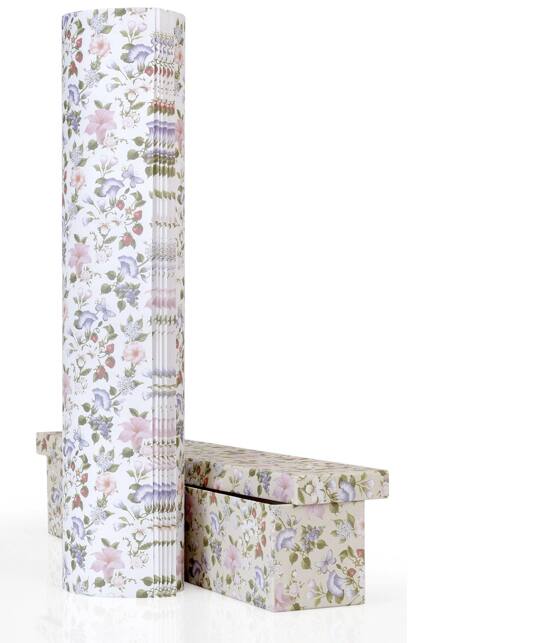 Drawer liners
For a relatively small investment, you can totally freshen up the inside of an old dresser or armoire by placing drawer liners in them. How do they differ from regular old paper? Good liners are acid free, which means they won't alter or stain clothes.
Crabtree & Evelyn, $24 US.
Sleep mask
No sleeping beauty can be without a sleep mask, right? These pretty masks are made of organic cotton and come in a variety of patterns.
Etsy, $16 US.
Makeup mirror
Another thoughtful touch in a
guest bedroom
is a makeup mirror, especialy if you lack a
bathroom
with enough space for your guests' toiletries.
Restoration Hardware, $155 US.