Small Spaces
How to: Survive a small space
Small Spaces
How to: Survive a small space
So, you've moved into a new home only to find out that it seems a lot smaller than you originally thought? Here are a few small space survival decorating tricks to make your new space not only function better, but look stylish:
Image: Monic Richard
1 Choose consistent colours and tones that blend evenly. If you tend to gravitate toward darker, richer tones of woods, paint colours and fabrics, then stick with that look throughout your entire space. This will help to make the space visually appear larger and keep you focused on a direct decorating scheme.
Image: Eric Piasecki
2 Be practical with the size of furnishings that can fit into a room. Today's small condos are not made for big three-seater sofas, highboy dressers, formal dining tables and large-screen TVs. This is where the value in custom-sized furniture can really pay off.
Image: Joe Kim
3 Add grandeur without taking up space. Items such as large pieces of art, a floor-to-ceiling bookcase, floor-standing mirrors and tall, hotel-style headboards can add a sense of roominess to any room without taking up valuable floor space.
Image: Kim Christie
4 Invest in pieces that travel well. A six- by nine-foot area Persian rug, good artwork, stylish lamps and a comfy armchair are elements that can add style to your new space, yet travel to a new home and fit in almost any other room in the future.
Image: Jason Hartog
5 Keep draperies a similar colour to the walls. By choosing fabrics which are just a little lighter or a little darker than the paint colour chosen for the walls, you will create a soft look to frame the windows and help to visually keep the space appearing open.
Image: Stephani Buchman
6 Remember the rules of wood: darker colours for furniture and flooring tend to imply a masculine, solemn or sophisticated look to a home while lighter toned woods imply casual, fun and contemporary. Choose a look you are drawn to and stick with one wood tone throughout your space.
Image: Jason Hartog
7 You can widen the look of a long, narrow room by adding a floor-standing mirror, or hanging a large mirror on a long wall. If the mirror is near a window, it will reflect more light into the room and help to brighten it up.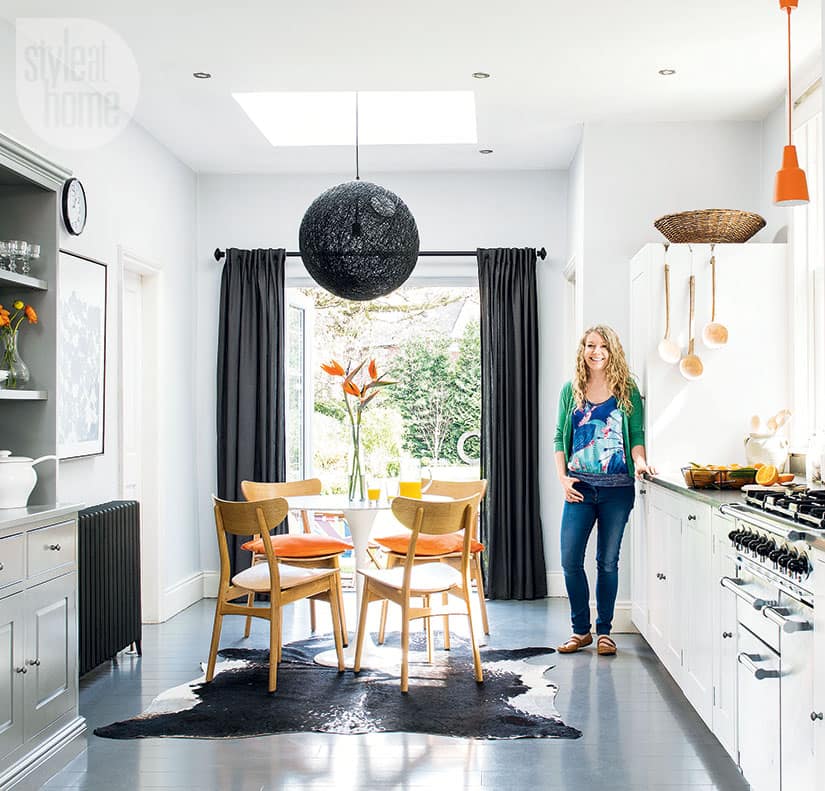 Image: Colin Poole
8 Define the various spaces within a loft with area rugs. Help to create smaller spaces within a larger space by adding area rugs in a living room setting, dining room and home office area. The rugs will help to ground each area and define its use.
Image: Donna Griffith
9 The 66-inch sofa bed is invaluable. It is large enough to lay down on as a sofa and can sleep two (as it's a double-sized bed when pulled out). Remember to keep the upholstery somewhat neutral in colour and buy the best quality you can afford. Dress up the sofa with trendy-coloured pillows and throws for a variety of looks throughout the year.
Image: Stephani Buchman
10 Check out new technology: Flat screen TVs, stereos that hang on the wall and small computers will add a high-tech look to your space without taking up valuable floor space. Think of it as useful art.