Small Spaces
Steven & Chris: 6 small-space solutions
Images: Ryan Brook/TC Media (Basket)
Small Spaces
Steven & Chris: 6 small-space solutions
Steven and Chris reveal smart small-space solutions for every room in your home.
The stars of the TV show Steven and Chris are the go-to source for design dilemmas. This issue, the duo reveals smart small-space design solutions for every room in your home.
Kitchen: Conceal the clutter
Keeping odds and ends in the kitchen is often a convenience lost in a small space. This Jacquelyne Lidded-Barrel basket is a perfect stylish storage solution for everything from light bulbs to party supplies. Tuck a few in a corner for a style statement that you can put to work. Pottery Barn, $138.30.
Dining room: Choose stylish pieces
Closed storage can take up a lot of real estate, so choose your pieces carefully. This 1930s-inspired chest, with its clean lines, narrow profile and antiqued mirror doors, can house a number of everyday items and bounce light around the room. Elte.
Laptops are now equipped with everything under the sun, including stylish tech accessories, and don't require a dedicated spot to work. This removable vinyl skin will not only protect your device but also double as a beautiful piece of art wherever it lands. GelaSkins.
The key to maximizing every square inch is to think vertically. This wall sconce will light up your room without cluttering up valuable surface space. Don't let its large scale scare you – consider this iconic lighting option as a sculptural piece for your home. dwr.com, $5,200 US.
Sometimes storing items is not an option. A simple fabric screen can help hide any number of sins. We like the idea of using a screen to conceal wall hooks or a coat tree in a front entryway for a clean and clutter-free look that still feels welcoming. leeindustries.com, $2,427.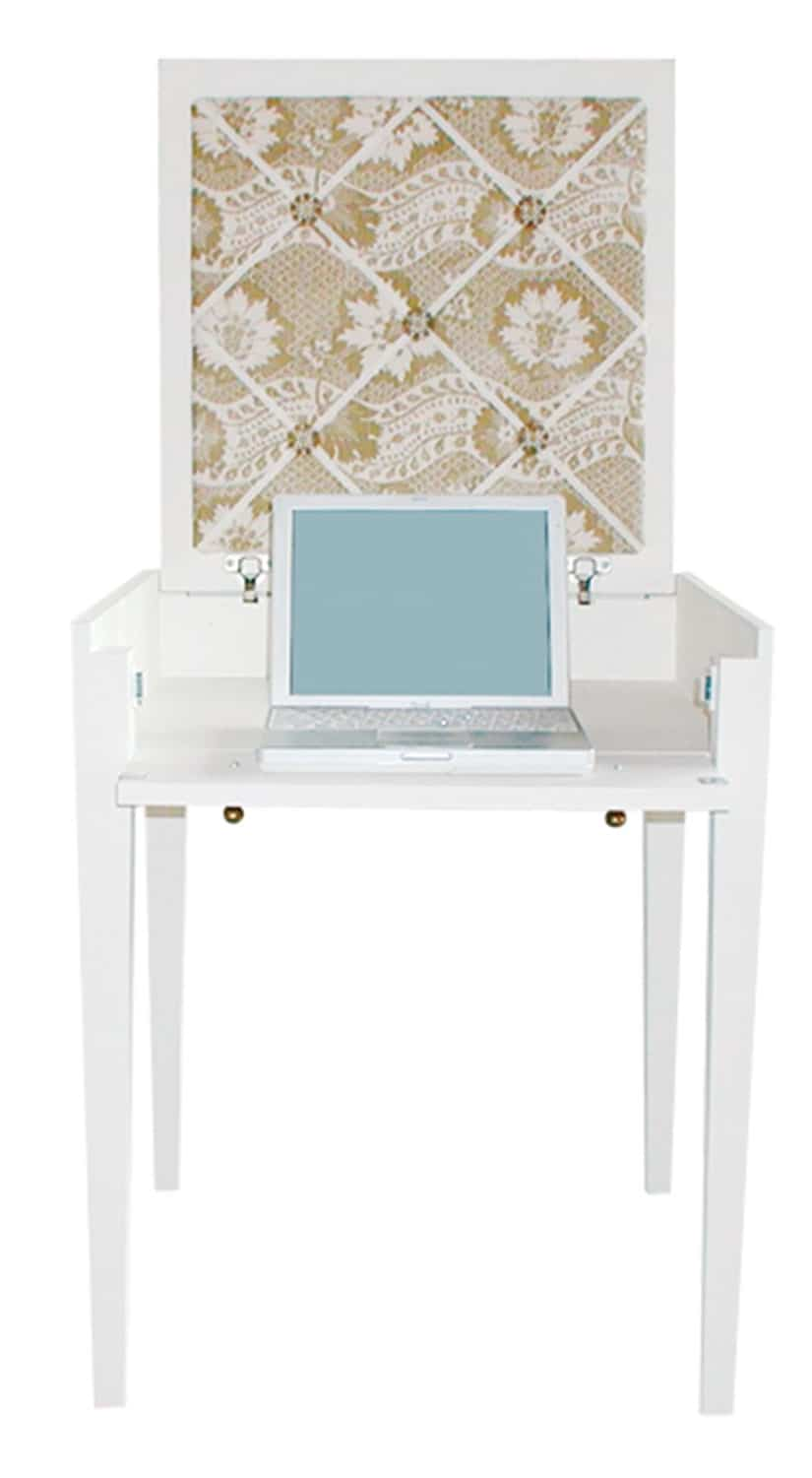 Bedroom: Double-duty furniture
This is no ordinary end table: Open up the top and pull down the drawer and you've got yourself a desk. We love it because the table can hold your bedside essentials and then be instantly transformed into a functional workspace. juliawesthome.com, $1,940.