Buying Guides
10 Christmas decorations under $25
10 Christmas decorations under $25
Buying Guides
10 Christmas decorations under $25
Creating a comfy, holiday home in your style is easy with some inspiration. We've rounded up 10
Christmas decorations
under $25 to help you get inspired to welcome the season into your home.
1 Pearl ornament
Beautiful pearl ornaments like this one will add elegance to your Christmas tree. Adding just a few luxurious ornaments to your tree will make for a truly stunning display.
$12 US, Anthropologie
.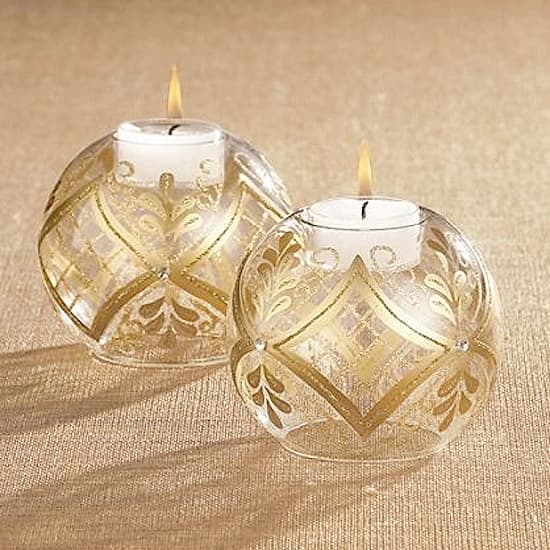 2 Gilded candleholders
Create a warm glow this holiday season with beautiful tea light holders. Reminiscent of delicate glass Christmas tree ornaments, these gilded candleholders are hand painted with metallic gold for a luxe look. $24.50 US for a set of two, Frontgate.
3 Iced twig tree
If you don't have the room for a traditional
Christmas tree
this season, opt for a tabletop version like this one. This tree adds instant glam to your space with metallic branches adorned with delicate crystals.
$19.95, Sears
.
4 Jingle bell garland
These
silver
bells are a charming accent to add to any decor. Decorating your tree, mantel or halls with a simple garland like this one instantly brings holiday cheer to your home.
$19.95 US, Crate & Barrel
.
5 Snowman chef ornaments
Inject some holiday spirit into your home with this trio of joyous chefs. Perfect for the baker or home cook, these colourful characters will add some cheer to any
Christmas tree
.
$14.95 for a set of 3, Williams-Sonoma
.
6 Tree shaped candles
Setting the right atmosphere at your holiday party starts with the right
lighting
. Christmas themed candles, like these evergreens, are perfect for a holiday party.
Starting at $12, Pottery Barn
.
7 Pinecone wreath ornament
Natural ornaments like this one will give your Christmas tree a rustic feel. These sweet wreaths, adorned with mini pinecones, are made with grapevine twigs and will add a cosy feeling to your
holiday decor.
$8, Nature Imagined on etsy.com
.
8 Felt ornaments
Felt ornaments are perfect for the home with children or pets; you needn't worry about them smashing to pieces if they fall (or are pulled!) off the tree. Dressing your tree with playful ornaments like these adds a touch of whimsy to
holiday decorating
. With felt ornaments, you can enlist the help of the children while trimming the tree without worrying about breaking anything delicate.
$4 US, West Elm
.
9 Luxury stocking
Whether for
stocking stuffers
or decor, hanging a beautiful stocking like this one adds luxury to your holiday home. Embellished with pearls and metallic stitching, this gorgeous stocking is a welcome addition to any decor.
$19.95, Crate & Barrel
.
10 Felt dove ornament
Adorable felt doves with your baby's name on one side and year on the other is just one way to remember baby's first Christmas. These cream-coloured doves are also a perfect gift for new parents.
$12, MaternalNEST on etsy.com
.