Buying Guides
store spotlight: burnett
Buying Guides
store spotlight: burnett
Ever come across a shop that just drops your jaw?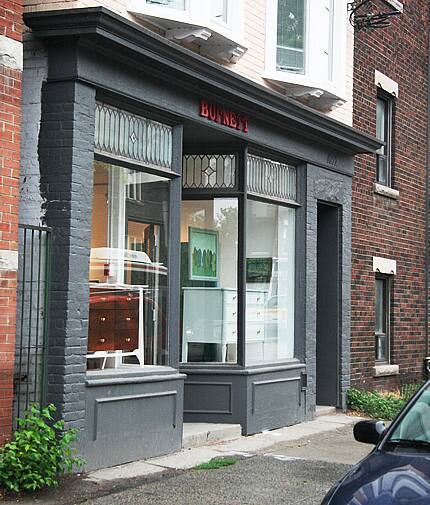 A while ago, I stopped into a well known Toronto store called Burnett - and haven't stopped thinking about it ever since. The owners, Gord and Cathy Runge, are known for turning vintage furniture into modern pieces by changing hardware and using some paint. And the results are quite dramatic.
I stopped in my tracks when I saw this piece in the window (which had sold). I'm a huge fan of gold knobs, and white and walnut all mixed together. So this console was definitely my style. How stunning would that look in a
dining room
?
Their ability to take what could have been quite ordinary, overlooked piece, and turn it into a beautiful modern home accent is evident throughout the shop on pieces large and small (side tables start at $150). Also, Gord's abstract art ($400+) finds a perfect setting in this shop - many pieces I have in mind for our own home. I highly, highly recommend popping by this little shop for a visit. Burnett
https://www.burnettstyle.com/
1052 Bathurst Street, Toronto 647-347-9344
Do you buy revamped, vintage furniture?
-----
Lindsay Stephenson is one of our guest bloggers, who has her eye on all things fabulous in Toronto. When not scouting out the coolest stores and the fabbest finds in the city, Lindsay runs a stationery business The Penny Paper Co. and blogs about her life and home decorating projects on Aubrey & Lindsay's Little House Blog.