Buying Guides
style at home is at brimfield 2012
Buying Guides
style at home is at brimfield 2012
Style at Home
is honoured and excited to be the media sponsor for the 2012
Brimfield Antique and Collectibles Show
. Whether or not you're in Massachusetts, we want to make sure you can join in on the fun, too! Read on to find out how.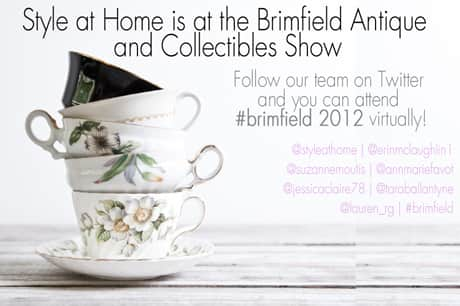 Are you at Brimfield? Be sure to stop by our VIP tent and booth to meet our fabulous editors, rest your feet and indulge in a cocktail, if you so wish. Can't make it this year? Not to worry! Join us on
Facebook
and
Twitter
to get a behind-the-scenes look at the show and to check out the fabulous finds our editors score.
Do you like to go antique shopping? Tell us about your fave find!