Buying Guides
Style news: March 2011
Buying Guides
Style news: March 2011
Painted hardware
Bright yellow spray paint unifies a collection of eclectic wall hooks for a dramatic statement in the front hall. Fast and easy, this project can be completed in 15 minutes. We used new hooks, but this would be equally charming executed with vintage ones from a flea market.
Iron and metals hooks (from $4), Tremclad gloss yellow spray paint ($6), The Home Depot; thehomedepot.ca.
Dramatic drapes
While tightly gathered flounces often seem fussy or ultra-feminine, these luxe linen curtains have a perfectly pleated ruffle with a relaxed, European simplicity. Very fresh, very now.
Bella Notte Whisper linen curtain panel ($322 per pair), Au Lit Fine Linens; aulitfinelinens.com.
Graphic wallpaper
London-based interior design company Turner Pocock has teamed up with artist Catherine Cazalet for a line of wallpaper inspired by her sketches. The result is a collection of hand-drawn designs that add a vibrant, graphic touch to any space.
Zebras ZE2009-02 wallpaper ($160 US), Wallpaper Collective; wallpapercollective.com.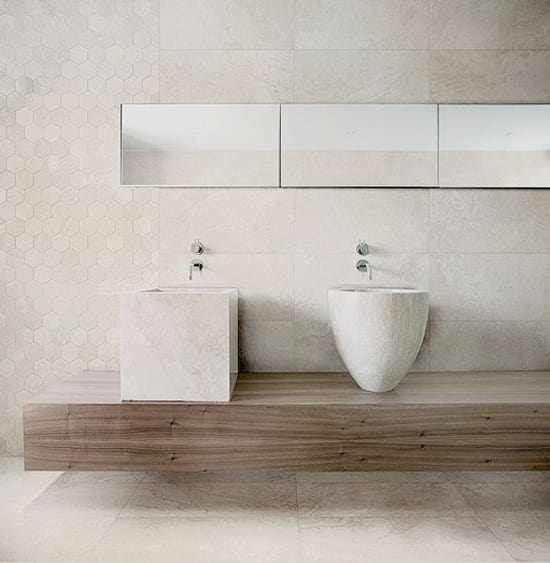 Recycled tile
Cercan's new Eco Alabastro Series of recycled-porcelain tile is made using the company's seconds and remnants. Available in three colours, it's a less expensive alternative to natural stone and easy to maintain.
Alabastro Bianco tile 12"x24" and 24"x24" ($10 per sq.ft.), Cercan Tile; cercantile.com.
Beautiful bedroom
Dress up a bedroom in need of pizzazz with these chic linens that are high on style and low on price.
Midori double duvet cover ($90 per 3-piece set), Bouclair Home; bouclair.ca.
Stylish storage baskets
Colour, form and function are the defining elements of Canadian accessories company Lovell Designs. Swiss-born Alison Lovell creates handbags, home decor and children's accessories from 100% cotton canvas printed in simple yet vibrant patterns. The storage hampers and bins make organizing in style a cinch.
Cotton canvas bins ($60 small, $68 large), Lovell Designs; lovelldesigns.ca.
Colourful charger
Pretty enough to hang on the wall, this colourful charger begs to be shown off.
Vileroy & Boch Classic collection buffet plates ($40), The Bay; thebay.com.