Buying Guides
west elm hearts etsy
Buying Guides
west elm hearts etsy
If you've ever been on
etsy.com
, you must go now, but make sure you have a couple hours to spare because it's easy to lose track of time on there.
Etsy
is a cyber flea market, offering a forum to buy and sell handmade goods across 150 countries. You're pretty much guaranteed to find anything and everything you're looking for – clothing, jewellery, stationery, beauty products, linens, bath products, furniture, and
home décor
.
For those who may be a little wary of online shopping or just love handmade goods, head to West Elm in Toronto's Liberty Village this Saturday, June 4th, 2011 for the
"WE Heart Handmade Art"
event! Anabela Carneiro, owner of the
Fieldguided
Etsy shop and curator for this event, has gathered 14 other local Etsy designers for an afternoon of shopping, refreshments and tunes. This event celebrates Etsy's mission to
"buy, sell and live handmade art"
, a credo West Elm has been supporting through these events, as well as their catalogue and website.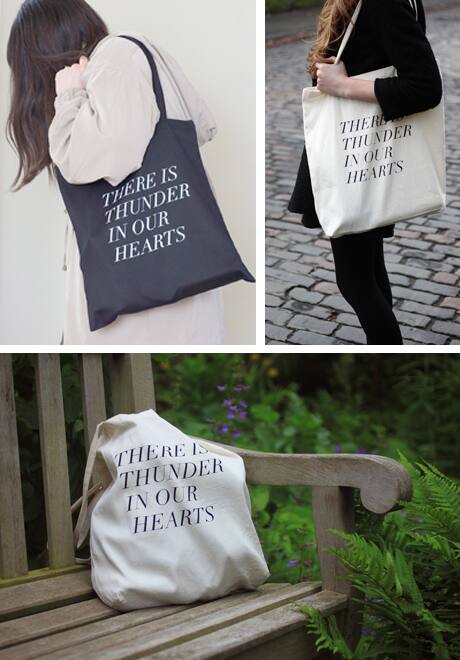 Tote bags by Anabela Carneiro, owner of Fieldguided. Photography of white tote by Hannah Hayes.
The shopping starts at 1pm and goes until 6pm with drinks, snacks and a DJ to keep you energized. To RSVP, simply go to
facebook.com/westelm
and click on "Events". To check out all of West Elm's favourite Etsy artists, go to
www.etsy.com/people/westelm
.
Event details:
West Elm at 109 Atlantic Avenue (Liberty Village), Toronto 1pm - 6pm
westelm.com