Gifts & Must-Haves
Holiday gift guide: Best tech gifts
Holiday gift guide: Best tech gifts
Gifts & Must-Haves
Holiday gift guide: Best tech gifts
The
holiday season
is upon us, which means the latest
tech gadgets
have hit the market. Between gathering your
holiday decor accessories
and planning a
festive dinner party
, there's no need to stress when trying to surprise the tech-lover on your holiday gift list.
Take the guesswork out of
shopping for electronics
with this helpful list of the season's 10 most popular gadgets. From the newest smartphones and fitness accessories to the best home audio equipment, there's sure to be something for the tech-savvy person on your list.
1 Kobo Arc 7
Perfect for the
book-lover
on your list, the Kobo Arc 7 is the only premium 7" Android with multimedia experience designed for reading. Whether the person on your gift list spends their commute to work or down time reading their favourite
interior decor book
or the lastest non-fiction, they'll enjoy a high resolution screen, fast dual-core processor and the ability to share it all online or video chat using the Arc 7's forward-facing webcam.
Kobo arc 7, Indigo, $149.99.

2 hipKey
Know someone who's constantly misplacing their house keys or cell phone? With the hipKey they'll be able to keep track of their most important items and never make you late for that
cocktail party
or
bridal shower
again. It's small enough to fit in a pocket and comes complete with motion detection, micro-USB charging and bluetooth range up to 50 meters.
hipKey™, Indigo, $90.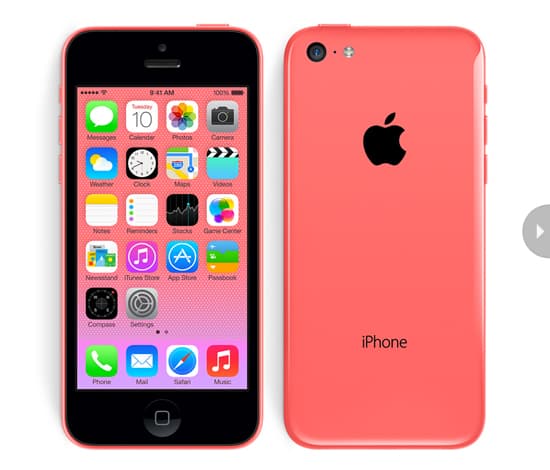 3 iPhone 5C
An ideal present for the Apple-obsessed person in your life, the new iPhone 5C is anything but just a cell phone. Available in a range of
bright colours
, with its 4-inch retina display, ultra fast LTE wireless and 8MP iSight camera, it's as powerful as it is expressive. Pair with a
stylish cover
and it's ready to wrap up and place under the
Christmas tree
.
iPhone 5C, apple.ca, prices vary.
4 SoundTouch portable music system
Listen to music like never before with the new SoundTouch Portable wi-fi system from
Bose
. Perfect for someone who loves
holiday entertaining
or just wants a soundtrack to his/her life, the SoundTouch system makes it as effortless as possible to stream music wirelessly from room to room. The latest in Bose's sound system artillery, SoundTouch allows you to access your music at the the touch of one button. Use the Bose app to create six presets — from a single song to the
perfect party playlist
— and your favourite tunes are just a button away, allowing you to enjoy the party rather than DJ it.
Bose SoundTouch portable wi-fi music system, bose.ca, $449.99.

4 Olloclip
4-in-one lens
Never again will your
Instagram
-obsessed family member miss capturing the perfect picture with the 4-in-one clip-on lens from Olloclip. This
stylish tech accessory
has the ability to capture images using a fisheye, wide-angle, macro 10x or macro 15x lens. Connecting to your smartphone in seconds and small enough to fit in your pocket, the Olloclip makes it impossible to miss capturing this year's
holiday photos
.
Olloclip, olloclip.com, $69.99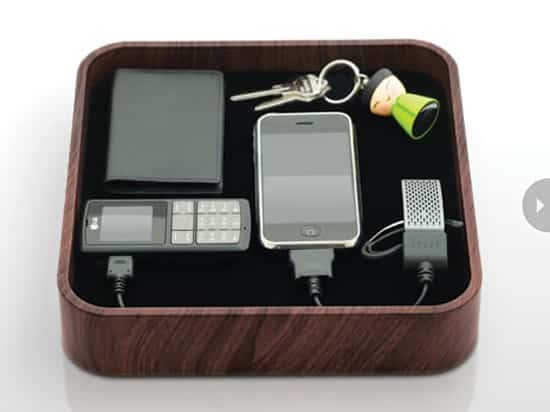 6 The Sanctuary from Bluelounge
Tangled cables and chargers for electronic devices driving you crazy? Help
clear the clutter
and
get organized at home
with The Sanctuary charging station from
Bluelounge
. Its simple, compact design conceals a universal charger compatible with over 1500 electronic devices and fits perfectly on any surface from your bedside table to
kitchen countertop
. Available in three stylish colours to match any
home decor
, everything can stay neat and tidy in one convenient location.
The Sanctuary, Bluelounge.com, $129.99.
7 Nokia Lumia 1020
The perfect gift for the avid traveler on your list, the Lumia 1020 not only captures beautiful photos and videos with its 41 megapixel camera but is powered by Windows 8 and equipped with all Lumia features (including Nokia Music and free voice-guided navigation). With the ability to adjust focus, shutter speed and white balance, it's easy to capture breathtaking images worthy of displaying in
gallery frames
or hanging on a
living room
wall, making it easy for someone to create
travel-inspired decor
for their home.
Nokia Lumia 1020, Nokia.com, prices vary.
8 Belkin dock
With so many people upgrading to the new iPhone 5, the Belkin charge and sync dock makes the perfect
tech accessory
. Plug the USB cable into any laptop to easily charge your iPhone 5 or iPod touch (5th generation). Its sleek design and compact shape means it won't take up much room, making it a
great office gadget
.
Belkin dock, Belkin.com, $39.99.
9 Xperia Z Ultra
Spending too much time
cleaning your tech toys
? As the only waterproof full HD smartphone with dust resistant tough tempered glass, the Xperia Z Ultra is a great
holiday gift
for the accident prone tech-lover. Its 6.4" full HD display and slim, lightweight design means everything from surfing the web to watching videos is just a click away.
Xperia Z ultra, Sonymobile.com, prices vary.
10 Fitbit Force
With winter weather on its way,
festive parties
to attend and lots of
delicious treats to eat
it can be difficult to keep motivated to stay active over the holidays. The Fitbit Force wristband helps you stay focused by tracking stairs climbed, steps taken and even calories burned. An ideal gift for the health-conscious individual on your
gift list
, the Fitbit allows you to sync information to a computer or smartphone, and even measures the quality and quantity of your sleep.
Fitbit Force, Bestbuy.com (available for pre-order), $129.99.