Gifts & Must-Haves
4 books by decor bloggers we love
Gifts & Must-Haves
4 books by decor bloggers we love
Decorate your coffee table with these must-reads by some of our favourite lifestyle bloggers.
These days, much of our daily inspiration is derived from a few trusted lifestyle blogs that have a permanent presence on our bookmarks bar. They fuel our creativity in a way that caffeine just can't compete with. Now, many of the authors behind these sites are taking the print industry by storm. We've rounded up four of our favourite blogger books that suit a coffee table just as well as they do a computer screen.
Of all the dependable lifestyle blogs to follow, Emily Schuman's Cupcakes and Cashmere is one that has transcended into a category of its own, securing its place in our morning routine for that necessary surge of inspiration. Now, the blogger-turned-author has published her second book, this time placing heavy focus on interior design and entertaining (after all, what fun is it to have one without the other?).
Photography by Emily Schuman

Expect to find all-new design content on everything from mastering a coffee table vignette to maximizing wall space. The hardcover is also packed with ingeniously simple party ideas, including a retro games night and a blind wine tasting. The best part? Every detail – we're talking decor essentials, menu items, guest-approved jams and hostess attire – has been expertly and thoughtfully considered. It's safe to say the book encompasses Schuman's signature style in all its glitz and glory.
We live in a photo-obsessed culture, and if you're still wading your way around the social media kiddie pool, now's the time to shed those water wings (also known as filters). Grasp the techniques behind those striking Instagram photographs that we wish we could call our own with help from the experts - sisters Elsie Larson and Emma Chapman of the ever-lovely lifestyle blog A Beautiful Mess.

Photography by Elsie Larson and Emma Chapman

This book (their first of two) features 95 photography tips and ideas, such as snapping artistically blurry pictures and making the most of the sun's flare. You'll also learn creative ways to share these moments (no, not through Facebook) – think colourful coaster sets and DIY cupcake toppers. So whether you're armed with a DSLR camera or are practicing with an iPhone, this read is bound to teach you something new.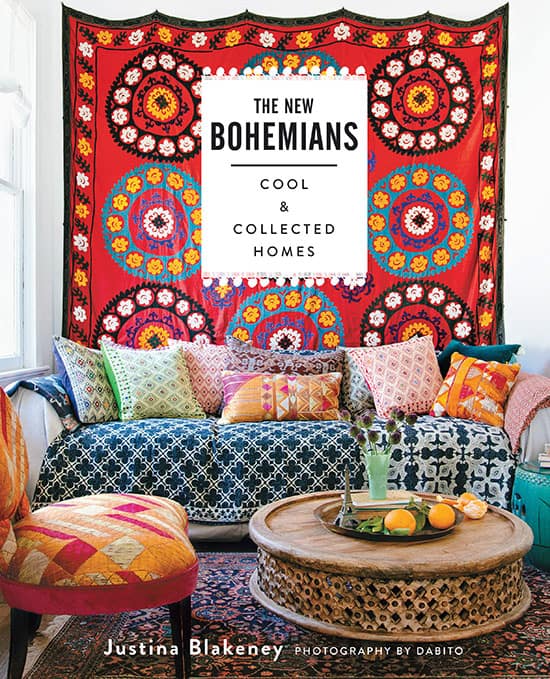 3 The New Bohemians

The most important decor rule, according to designer and stylist Justina Blakeney, is to break free from all of them and assume there are no boundaries. After living in Italy for seven years, the free-spirited DIYer returned to the United States and launched her bohemian-inspired blog, The Jungalow. She's since developed a faithful fan base via social media, which eventually led to the publication of this tome.
Photography by Dabito

Flip through its pages to discover 20 character-filled homes that have all been decorated with stunning abandon. If you're taken by what you see (spoiler alert: you will be), you'll be downright elated to read the decor tips and
DIY projects
sprinkled throughout the text. In the words of Justina, "the new bohemian home is a multifunctional playground for exploration and experimentation."
There's something about travelling to a city so different from your own that instantly invigorates the imagination. It's a time when aimlessly wandering the streets doesn't feel so arbitrary, because in all likelihood, you'll chance upon something new. This book on
San Francisco
, authored by Victoria Smith of the lifestyle blog
SF Girl By Bay
, hones in on this concept.
Photography by Victoria Smith

Primarily photography based, the hardcover looks beyond the Golden Gate Bridge and takes us on an intimate tour of the city's distinct pockets, from Noe Valley (where the author resides) with its artisanal shops and hilly views, to The Mission District, San Francisco's oldest neighbourhood that's dotted with authentic Latin American eateries and stunning street art. At the end of the day, it doesn't matter if you're a San Fran newcomer or a long-time inhabitant – you'll fall in love with the city just the same.