Gifts & Must-Haves
9 great gift ideas for foodies
9 great gift ideas for foodies
Gifts & Must-Haves
9 great gift ideas for foodies
If you've started your
holiday shopping
list, no doubt there are one or more foodies you need to buy for. You know the ones. They've always got suggestions for great restaurants and recipes you've got to try. And they're usually entertainers extraordinaire. Dinner at anyone else's place just doesn't compare! Whether they're seasoned chefs or culinary newbies, if they love the art of food prep and presentation, they're bound to love these gifts. Some are practical and virtually indispensable. Some are simply personal indulgence.
Slate cheese board set
Move over
cheese
plate – say hello to the cheese slate. This fabulously rustic board has cutting edge appeal (it's knife resistant!) and brings a little bistro into your home when cheese names are written in chalk.
Viva Terra, $69.
Four Seasons plate set
It's the gift that keeps giving all year round! This porcelain plate set is adorned with simple, artistic prints - one for each season.
baileydoesntbark.com, $116 US.
All-natural traditional pasta sauces
'Tis the season… for comfort food! These slow-simmered sauces are made in small batches to maximize flavour and character. These gifts of gourmet goodness come in half a dozen varieties. No matter which you choose, the recipient will be grateful for the break any night of the week.
Williams-Sonoma, $10.95 - $16.95.
Canadian Living:
The International Collection
Perfect for the home cook who wants to travel abroad in their own kitchen!
Canadian Living
provides a collection of international dishes perfect for the ambitious dinner party or an everyday meal.
Amazon.ca, $18.44.
Culinary Art Collection - Parsley print
For the
foodie
who's got everything. Pretty adornments like this print are the perfect nod to their passion.
Etsy.com, $23.36.
KitchenAid Artisan Series Stand Mixer
This stand mixer is essential for any
kitchen
. It's versatile and easy to use.
kitchenaid.ca, $499.99
.
Four-piece index cutting boards
This chopping board categorization system is
colour
coded, providing a different board for cutting meats, seafood, raw and cooked foods.
Home Outfitters, $79.99.
Kati mug and tea forsythia boxed
The only thing more soothing than the pretty pattern on this double-wall ceramic tumbler will be the tea inside. Complete with stainless steel infuser, this is a gift that will warm hearts and hands all
winter
long.
indigo.ca, $19.99
.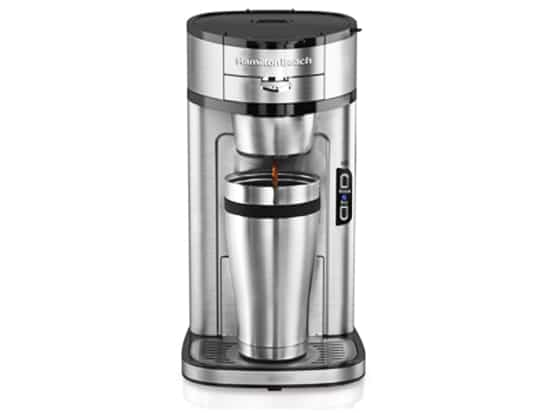 Single serve coffee maker
For that quick cup on the go, this single serve coffee maker is perfect when you need a refill and don't want to make a whole pot.
hamiltonbeach.ca, $69.99 US.