Gifts & Must-Haves
Christmas gift guide: 9 haute hostess gift ideas
Christmas gift guide: 9 haute hostess gift ideas
Gifts & Must-Haves
Christmas gift guide: 9 haute hostess gift ideas
No matter if you love to throw the party, attend the party or be the life of the party, this fabulous gift guide is bursting with neat ideas to suit the occasion. Address all manner of entertaining needs with these beautiful items.
1 French press
Cocktails
and champagne are, of course, delightful additions for any
holiday party
, but for those who may be driving (or need an extra pick-me-up) this fashionable french press is ideal! The fire engine red makes a bold statement and brew only the best for your guests.
Le Creuset, $80
.
2 iPad dock
Are you prepared for the coolest iPad dock ever? This beautiful contemporary dock has a flair for fashion and is complete with speakers! It would be ideal for the hostess who uses an iPad for recipes, especially when busy in the kitchen with
holiday recipes
this year.
Williams-Sonoma, $200
.
3 Stylish cookie cutters
Do you know a hostess parent who loves to bake
Christmas cookies
with the kids? Kick up the fun this year with this stylish Alessi Progiotti
cookie cutter set.
Bergo Designs, $60.
Photography by Ryan Brook/TC Media


4 Mini salt cellar
This adorable mini salt cellar, shown here in gold, also comes in other colours as well. The matching petite spoon allows for just the right pinch of salt for seasoning. This elegant gift is ideal for your favourite hostess'
holiday table setting
.
Anthropologie $12
.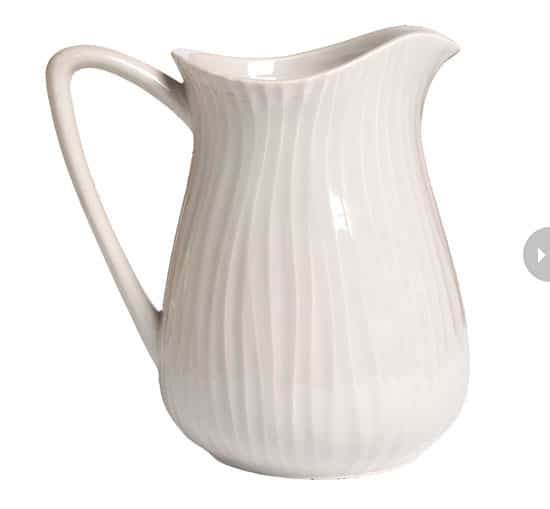 5 Style at Home Limited Edition Collection pitcher
A beautiful limited edition Style at Home pitcher that's versatile for any occasion. The hostess receiving it can fill it with mimosas for brunch or non-alcoholic holiday drinks for their next Christmas dinner party. Style at Home, $40.
6 Tea canister
For the friend who not only loves to drink tea, but is always up for hosting an
afternoon tea
date, give them a gift you know they will use (and love). This signature tea caddie in Persian Palace, is just the thing to help them organize all of their tea bags and allow them to continue making
the perfect cup of tea
.
Sloane Fine Tea Merchants, $26
.
7 Sweet as pie
Do you know a hostess mom who loves to bake when she's having guests over? If so, this ruffled pie dish would be perfect for her
Christmas gift
. The dishes come in brilliant rasberry, orange, light green and fig colours.
Emile Henry, $50.
Photography by Ryan Brook/TC Media


8 Chic creamer
The next time you come back to her house, the hostess will be serving her cream and milk in style with this gorgeous porcelain creamer. Perfect for the mom who loves a relaxing cofee or
afternoon tea
date.
HomeSense, $15.

9 PC Holiday Nordic side plate
These festive side plates come just in time for the holidays and are ideal for the hostess mom to serve up her delicious desserts at her next Christmas dinner party. Loblaws, Real Canadian Superstore, $3.