Gifts & Must-Haves
Mother's Day gift guide
Gifts & Must-Haves
Mother's Day gift guide
Every year we celebrate moms the world over. No two of them are exactly the same, which can make finding the perfect
Mother's Day gift
a bit of a challenge. But don't worry. From the homebody to the world traveller, the ultra feminine to the proudly practical, no matter what your mom's personality is there's a perfect
Mother's Day gift
and way to thank her for being exactly who she is.
She's a jewel
If mom's got a few baubles she likes to keep tidy but handy, jewellery boxes are a great idea. When she's not dressing up herself, her beautiful pieces can still be decorative in these stylish boxes designed in the spirit of museum display cases and thus doubling as
home decor accessories
.
Pottery Barn
,
$90.20 – $129.41
.
Your constant comfort
There's nothing
the perfect cup of tea
can't help. So when mom's run off her feet keeping everyone fed, dressed, on time – and most importantly – happy... encourage her to sit back and relax with a pretty monogrammed mug.
Anthropologie
,
$8.00
.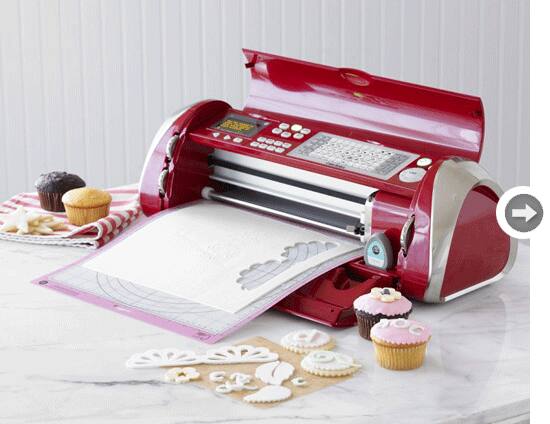 Mom's home baking
If mom's a skilled baker who wants to play pastry chef, this electronic shape cutter is sure to be a hit. With thousands of designs to choose from, gum paste, fondant or frosting decorations will take her
almond butter cookies
and other tasty treats to a whole new level.
Williams-Sonoma
,
$299.95
.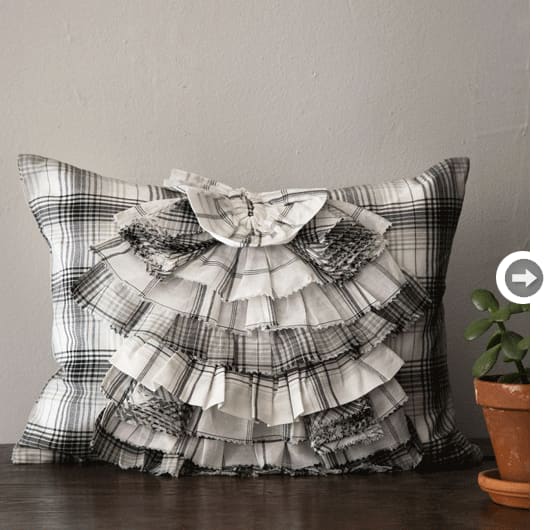 Fabulously feminine
With its dual-plaid ruffles in sophisticated grey and white, this pretty
sofa pillow
is perfect for the fashion-forward mom. In fact this
city chic
little number even looks a little like a handbag! It'll make a statement no matter where she puts it.
West Elm
,
$35.25
.
Naturally nostalgic
This sentimental gift is perfect on a day that's full of nostalgia for mothers everywhere. The whitewashed frame speaks to the fond memories captured in the pictures they hold and makes for pretty
wall decor
. Place a favourite photo of you and mom in it to commemorate your favourite time together.
Pottery Barn
,
$38.56 - $51.63
.
Pretty but practical
Let's face it, even in the digital age, we often turn to mom to be on top of what we need and where we need to be. Help her help you with these decorative decals. They go on the wall or the fridge for an instant chalkboard that's perfect for reminders of all kinds and a great way to
fill you blank walls
.
allmodern.com
,
$36
.
Wonderfully worldly
For moms who travel a lot – whether for business or pleasure – it pays to stay organized. These embroidered cotton
goodie bags
can help. The black ribbons and embroidered French words make them practical, pretty and luxe. For an extra personal touch, have them monogrammed.
Pottery Barn
,
$19.61 – $24.84
.
Gardening goddess
Kneeling in the dirt can be messy and painful, no matter how much pleasure she gets from
garden design
or watching her plants grow. Make mom's days in the garden a whole lot easier with this unassuming gift. Made with special foams, it provides a comfortable way for her to pursue her passion.
Williams-Sonoma
,
$29.95
.
In touch with her senses
Reward your mom with the gift of pleasure. This package of candles, oil diffusers and
home fragrances
helps her create a relaxing environment and the feeling of an in-home spa any hour of the day, any day of the week.
Pottery Barn
,
$24.84 – $50.98
.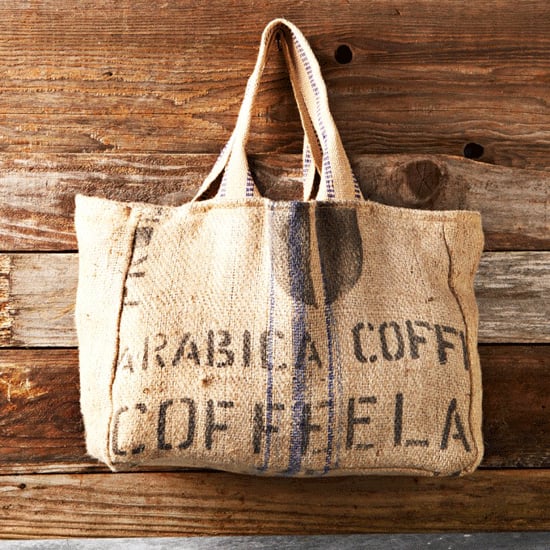 Mom about town
For weekend jaunts to the farmers' market or any other errands, give mom this stylish but durable bag. These recycled burlap coffee sacks with vintage plaid and seersucker linings are reversible, making them suitable for any running around she needs to do. A very
pretty Mother's Day gift
.
Williams-Sonoma
,
$110
.