Tech & Gadgets
6 iPhone 6 cases you'll love
Tech & Gadgets
6 iPhone 6 cases you'll love
Getting a new phone is extremely exciting, am I right? Shiny and new and boasting all kinds of new features, it's a big day when you take your newest companion home. You need some time to get to know each other and you really do have to handle it with care. Finding the right case for a new phone is important. You'll want something that not only protects your precious gadget but that looks good and represents your sense of style, too. With endless options out there, it can be overwhelming but here, we've rounded up 6 of our favourite iPhone 6 cases we think you'll love!
24 Karat Gold Case for iPhone 6, Case-Mate, $50
Sometimes, you just need to amp up your style and this essential accessory is a surefire way to do it. Add a bit of bling to the every day with this gorgeous iPhone 6 case that features genuine 24 karat gold leaf inlaid into acrylic. It's guaranteed to dazzle!
Everyday iPhone 6 Clear Case Floral Lace, Rifle Paper Co, $36
If you love subtle and understated design details, then this phone case is for you. I absolutely love that this case adds some pretty detail yet still allows the beauty of the phone to peek through.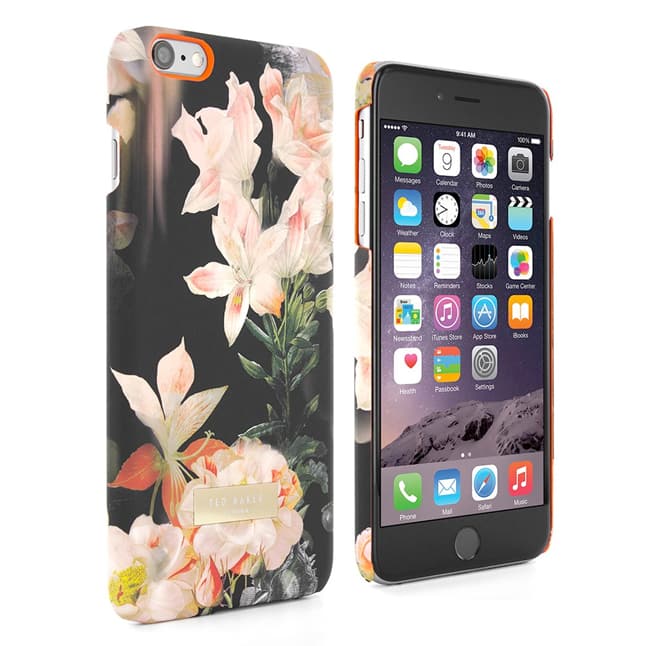 Ted Baker Case for iPhone 6 - Salso, Indigo, $39.95
Featuring a vintage floral design, this case is a little bit retro and a lot on-trend, dressing up one of the most current and covetable gadgets: The iPhone 6.
Gold Berry Branches on Navy, Society 6, $35
Navy and gold are an epic and classic combination and here, the result is a chic and stylish case we think you'll love. This iPhone 6 case comes in one piece and offers a slim and streamlined profile.
Printed hard case for iPhone 6, JCrew, $36
This geometrically-inclined iPhone 6 case is perfectly pretty in pink. The hard plastic exterior will protect your phone from bumps and bruises and is also available in metallic gold.
Kate Spade New York Confetti iPhone 6 Fitted Hard Shell Case, Best Buy, $45
You can always count on Kate Spade to bring the perfect amount of pretty to just about anything. In cream and gold and Kate Spade's signature polka dots, this iPhone 6 case will add that touch of style you're looking for.