Tech & Gadgets
Christmas gift guide: 11 unique tech gift ideas
Christmas gift guide: 11 unique tech gift ideas
Tech & Gadgets
Christmas gift guide: 11 unique tech gift ideas
The weather outside is frightful and so is your enormous holiday shopping list -- especially when you have a tech lover to buy for. Luckily, you don't have to sweat all of the technical mumbo-jumbo this year, because we've rounded up the coolest, cutting-edge gadgets to make your life a little easier. Here are our top 10 unique
tech gift ideas
for the season.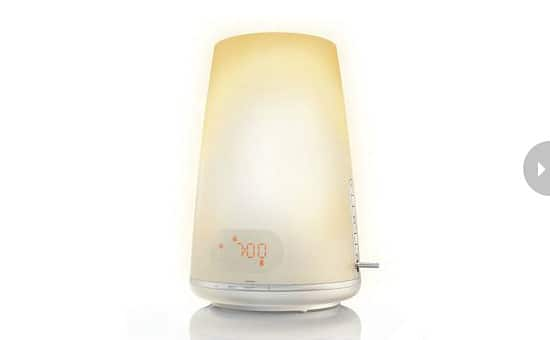 Philips Wake-up Light Plus
They say that a good night's sleep is very important, but so is a good morning's wake up. Say farewell to screechy, blaring alarm clocks that make you jump out of your
romantic bedroom
each morning and instead welcome in the graceful sun. This high tech alarm clock mimics the sunrise, thus naturally stirring you from slumber so you can greet the day feeling completely relaxed and well-rested. Plus there are all sorts of soothing sounds to choose from so you can relax while going to sleep too.
Philips, see store for price
.
Jot Pro
Enjoy the latest incredible tablets and the comfort of an old-fashioned notebook with the sleek, easy-to-use Jot Pro. Weighted to feel just like a regular ballpoint pen (complete with a luxurious rubber grip), this stylus will help you create handwritten notes, drawings and intricate designs on your iPad. These nifty gadgets offer the very best of both worlds. They are also a favourite tool among
popular design bloggers
and make delightful
stocking stuffers
!
Jot Pro, $19.99 - $99.99
.
Executive headphones
Take your soundtrack wherever you go with the new, ultra-lightweight Executive headphones by Beats By Dre. A stylish
tech accessory
, complete with active noise reduction, incredible sound quality and the ability to fold down for easy travel, these unique beauties are sure to rock any music lover's world.
Beats By Dre, $299.95
.
Customized iPad cases
Create an iPad case that truly reflects your style. These
artistic tech products
allow you to create unique visual masterpieces from photographs -- a great idea for personal and professional branding. Carry your most cherished memories wherever your iPad goes and make a chic statement!
Magenta, $49.99
.
Kobo Glo
Have a bookworm on your holiday shopping list? What about an avid traveler? Then the Kobo Glo will make the perfect gift! Keep all of your favourite titles -- in fact, keep an entire library -- right at your fingertips with this
stylish tech gadget
. The new screen allows you to read comfortably during the day or night without straining your eyes. The Kobo Glo is perfect for that page turner that you just cannot put down at bedtime!
Indigo, $129
.
iPad Mini
Enjoy all of the iPad perks -- a crystal clear screen, clever apps, beautiful sleek design -- in a pint-sized package with the iPad Mini. Ideal for the creative soul on your
holiday shopping list
who is always on the go and constantly feeling inspired. This gadget does everything that its grownup counterpart does at a fraction of the price.
Apple, starting at $329
.
Outdoor camera
As we mentioned, the weather outside is turning frightful, but that doesn't mean you can't still take some beautiful photographs. This compact point and shoot camera is specially designed to be waterproof up to 40 feet and freezeproof up to -10 degrees C. Ideal for the winter outdoor enthusiast who is looking for a smart camera to document a beautiful winter.
Panasonic, $349.99
.
Xperia Smart Tags
These clever tags are like an instant preset button for all of your clever
home tech needs
. Attach one to your
bedside light
, touch your smartphone to it in the morning and launch WiFi, your favourite information apps and phone alerts at the same time. If you're in the car or at the office, one of these tags can help you instantly launch Google navigator and your personalized scheduler. What makes this gadget so great is that it allows you to set multiple apps and presets simultaneously by just touching the tag with smartphone. How convenient!
Sony, see store for prices
.
Ear muff headphones
Keep your ears warm and amused with these playfully striped headphones. Now you can listen to all of your favourite music without risking frostbite and look oh-so fashionable as you blast your tunes. Plus they are affordable, which will help you celebrate
Christmas on a budget
. This item is great for anyone on your list who is young-at-heart and has a flair for standing out in a crowd (or mosh pit!)
Sears, $18.66
.
BlackBerry music gateway
Imagine the power to play all of the tunes from your smartphone, tablet or computer through your home or car
stereo system
. Now you can with the brilliant BlackBerry Music Gateway. Compatible with any Bluetooth enabled device, this gadget allows you to plug in and have music wherever you go. Plus, you have complete control using your phone as a remote control for any connected device. And if that weren't enough, your music will automatically pause should a call come in.
BlackBerry, $49.99
.
Portable reserve charger
How many times have you been out and about only to find that your cell phone is dead? Sound familiar? Well, avoid that hassle with the handy Juice Pack Reserve -- a
portable charger
that slips onto your keyring and refuels iPhones and iPods alike. Simply make sure the Juice Pack is charged and you'll be ready to go for up to 500 full charging cycles. It's also available in multiple colours!
Mophie, $34.95
.