Tech & Gadgets
The best summer apps
Tech & Gadgets
The best summer apps
When summer hits and that weather reaches perfection, you find you're always on the go, making plans to enjoy as much of those sunny days as possible. Thankfully, we live in the age of
technology
that makes it easy to be on-the-go. Whether you're having a backyard bbq, taking a road trip, making memories, or eating out you can just take life as it goes when you have a smartphone. With hundreds of thousands apps to choose from you can easily navigate your
summer
fun, but we've cut down that list to the essentials. Here are the best nine apps of the season to ensure you've covered all your bases.
Canadian Living
Whether you're hosting dinner parties, looking for a craft project, or just catching up on your reading, the
Canadian Living
mobile app has it all in the palm of your hand! It's a fantastic resource for the latest, tastiest recipes. Scroll through the Recipe of the Day or check in with the Dinner Club to find the perfect meal. You can even share it with friends and famiy on Facebook and Twitter right from the recipe! Then, when you're ready to relax, scroll through and catch up on the latest lifestyle articles.
Visit iTunes to download this app, free.
TripIt
Summer
is a great time to travel, but the logistics of a trip can become difficult to keep track of. Easily maintain all your travel itineraries in one, reliable spot with the TripIt app. You can organize every last detail of your travel plans - from boarding your flight, to picking up your rental car, to checking into the
hotel
. It's as easy as forwarding your confirmation email to plans@tripit.com! And no matter where you go, don't worry about getting lost. The app also has maps and driving directions. For real traveller's peace of mind, upgrade to the pro version for flight delay alerts, easy alternate bookings, and more!
Visit iTunes to download this app, $3.99 or free version available.
World Festival Guide
Bored at
home
with nothing to do? Travelling abroad and want to know what's happening where you land? The World Festival Guide is a comprehensive app to 170 festivals, as well as various ceremonies, competitions, events, and parties! You can search by continent or category (art, film, performance, music,
food
, cultural, races, to weird and strange). Or, if you want to plan ahead, scroll through the calendar of events to find out where you want to be and when. Missed an event? Check out the
photo
galleries to see what happened. Not sure what the event is? Read the description and history right on the app. The World Festival Guide is the ultimate answer to: "What's going on tonight?"
Visit iTunes to download this app, $2.99.
Weber's On the Grill
It just doesn't feel like
summer
until you catch the scent of the
bbq grilling
up something delicious. With the Weber's On The Grill app you'll find over 250 recipes for the bbq. Whether you're cooking red meat, pork, poultry, seafood, vegetables, or
desserts
, this app has you covered. Not a master griller yet? Let the app teach you with it's techniques section and grill guide. As you scroll through recipes, keep track of the ingredients you need to buy with the built-in grocery list. From food shopping to the grill timer going off, you'll be master of your bbq before summer is up!
Visit iTunes to download this app, $4.99.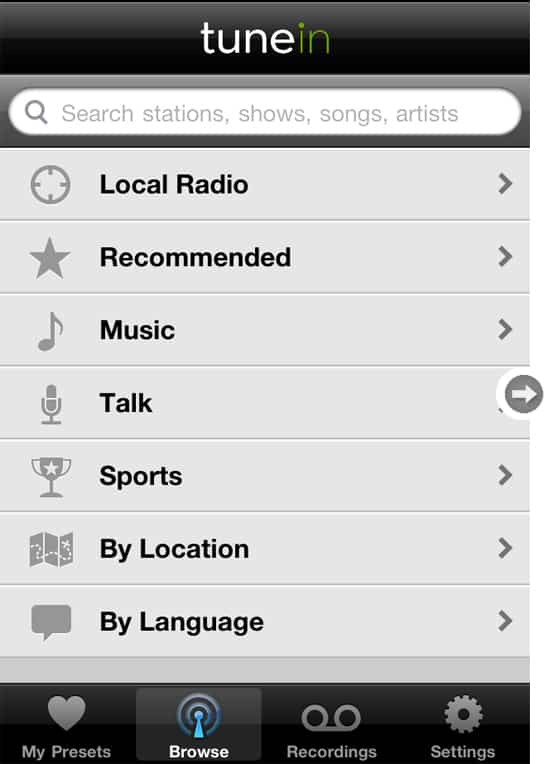 TuneIn Radio
No matter what the occasion,
set the mood
with music. The TuneIn Radio app lets you browse stations and podcasts by genre or location to find what you prefer. Once you've found your faves, preset the stations or songs you love with the touch of a button. The app also allows you to view the playlist and schedule of the station, as well as pick the stream that works best for you (MP3, Windows or AAC). It also acts like a DVR, letting you record, pause, rewind, and fast forward live streams within the last 30 minutes streamed. And don't worry, you can still use your phone without interrupting the live stream!
Visit iTunes to download this app, $0.99.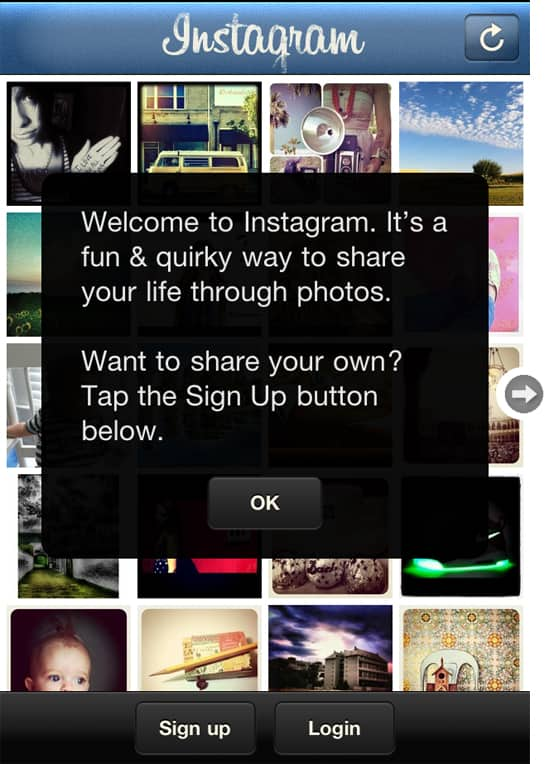 Instagram
As you're out and about, enjoying all that
summer
has to offer, save and share the memories with the Instagram photography app (only available for the iPhone). Pretty up those pictures with one of 15 filters and borders, then instantly share them on your favourite social media sites. It's a quick and easy way to take beautiful
photos
without lugging around camera equipment and Photoshop.
Visit iTunes to download this app, free.
Foodspotting
If you're not into following the Zagat guide, but enjoy tasting all the splendours of local cuisine, try Foodspotting! It's your
foodie
friend that knows all the nearest, latest and best spots to eat, wherever you are. Browse for
food
by location, type of food or a specific restaurant. Your search will provide photos of dishes taken by restaurant patrons, as well as comments and ratings. Don't even know where to begin? Check out the food guides to get you started. And become a Foodspotter yourself by sharing your culinary adventures for others to see - just remember to take the photo before you've digested!
Visit iTunes to download this app, free.
Celsius
Whether you're travelling or staying in the city, you're going to be out and about. Don't get caught in the
summer
rain! The Celcius app is an incredibly comprehensive weather application, giving you a detailed forecast from Environment Canada. It's updated as soon as you open the app. Check the weekly forecast or tap on a specific day for detailed weather details. Check cloud coverage, temperatures across the country, wind direction, and even share the temperature on Twitter and Facebook. If you're travelling, simply add new locations to track the weather before you get there.
Visit iTunes to download this app, $0.99.
Skype
Don't lose touch, even when you're on
vacation
! Use this app to call, instant message or video call friends and family, who also have Skype, for free. Even if your contacts don't have Skype, take advantage of the low rates to call and text, even when you're across the world. It's the perfect,
cost-effective
way to stay in contact no matter where you are this summer.
Visit iTunes to download this app, free.