Stores We Love
15 great design stores across Canada
15 great design stores across Canada
Stores We Love
15 great design stores across Canada
This list of great Canadian design stores showcases talented, skilled
artisans
from across the country. From Canadian-made furniture to unique
decor accessories
these stores are sure to have you inspired.
1 Vancouver:
Style Garage
Looking to create custom furniture for your west coast living space or spruce up your downtown condo decor? Style Garage offers signature, made-to-order furniture collections tailored to meet your needs. With showrooms in Vancouver and Toronto, their products are made in Canada, sourcing sustainable materials (whenever possible) and support local craftspeople in their communities.



2 Edmonton: F2 Furnishings
With showrooms located in Edmonton and Calgary, F2 offers 100% Canadian furniture lines. From replicas of classic mid-century modern pieces to their own exclusively designed decor accents, the designs are anything but ordinary.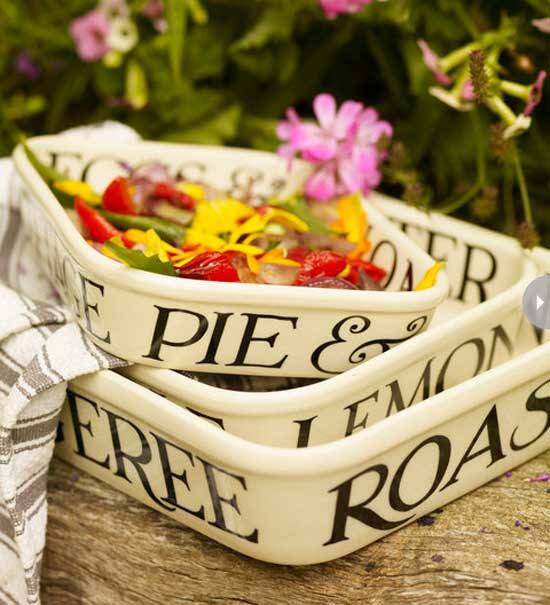 3 Regina: Crocus & Ivy
"Embrace your own style, and have fun doing it"
is the motto of this Saskatchewan boutique. With a mixture of modern and traditional pieces, it's easy to become obsessed with their Emma Bridgewater Black Toast serving dishes,
beautiful bedding
and Gus* Modern furniture.
4 Springield: Pineridge Hollow
Nestled just outside Manitoba's scenic Bird's Hill Provincial Park, this turn-of-the-century style Carriage House is surrounded by six acres of gardens, ponds and flowers. A perfect destination for escaping city life, Pineridge Hollow also features a home, furniture and apparel shop. From
antique cottage country
to contemporary chic, this gift shop is home to Canadian made, locally hand-crafted items and giftware.
5 Toronto: MADE
Opened in September 2006, this Toronto showroom provides a permanent venue for contemporary
Canadian designers
to showcase their work. Whether you're incorporating a Connie Chisholm Studio Tamitik Lounge Chair into a
modern living space
or adding a Brad Turner Nesting Decanter set to your bar cart, the unique variety of handmade works and small production pieces reflect original ideas and thoughtful design.
6 Brossard: Maison Corbeil
For over 35 years, Maison Corbeil has been discovering new trends in furniture and home accessory design. With three showrooms located in Brossard, Montreal and Laval, Quebec their stores feature the latest trends, established classics and some of the most sought-after creations by today's leading names in
interior design
. A must-visit while in Quebec, sure to inspire your next furniture purchase.
7 Moncton: Terra Verde
A trip to New Brunswick might not be complete without checking out where the pros shop for
home decor
items. Located in the heart of downtown Moncton, this 3000-square-foot showroom displays a wide selection of Canadian-made furniture and unique
home decor accessories
.

8 Halifax: Project 9 Furniture
This Nova Scotia showroom combines modern, contemporary and classic design pieces. Canadian brands like Lind, Marc Antonio and Vogel are showcased alongside Italian favourites like Erba, Incanto and Kartell. Add a pop of colour to your favourite space with a stylish rug or a vibrant orange Ad Lib sectional by William.
9 Charlottetown: Cottage Industry
With an eclectic east coast atmosphere, this furniture and
home decor
showroom is a must-see while visiting Prince Edward Island. Beautiful bedding,
nautical accessories
, and wood accents are perfect for a
seaside cottage
to a modern downtown loft.
10 St. John's: SAM Design
After opening their newly renovated
design studio
in St. John's, Newfoundland, SAM Design offers visitors a large selection of stylish modern furniture and accessories. From beautiful peacock blue Dakota Chairs to reclaimed wood
dining tables
, there's sure to be something that catches your eye.
Our list wouldn't be complete without some honourable mentions. Much like decor boutiques, these additional Canadian brands offer a variety of home furnishings and accessories, and the best part? They're available province-wide.



Hudson's Bay
Who doesn't love Hudson's Bay? With their iconic stripe collection and stores across the country, they provide Canadians with beautiful home brands, decor ideas and stylish apparel.

Roots Home Design
Launched in 1998, Roots Home Design features beautiful, Canadian-made leather furniture. From
living room decor
to the
masculine home office
, you're sure to find inspiration from their comfortable, modern and timeless designs.
EQ3
This Winnipeg-based company designs, produces and sells
modern furniture
for the home. In addition to their own Canadian made product range, EQ3 features iconic brands like Herman Miller, Stelton, Vitra, and Alessi. With shipping available to all Canadian provinces, you can online-shop with ease from the comfort of your own home.
Modern Karibou
Inspired by the Canadian landscape and combining English, French and First Nations influences, Modern Karibou offers Canadians an online source for
design and decor
inspiration. Featuring a wide selection of furniture and accessories, this online design mecca showcases
contemporary design
ideas for your home while making them easily accessible.
Nicole Tarasick Studio
With a unique,
travel-inspired
collection of prints, bags and
throw pillow
covers Nicole Tarasick's designs can add the perfect touch of Canuck pride to your home.
Find even more great design stores by checking out our list of where the pros shop.