Budget Decorating
6 subtle ways to decorate your home for fall
Photography, Alisa Anton, Unsplash.com
Budget Decorating
6 subtle ways to decorate your home for fall
Struggling to figure out how to incorporate autumnal vibes into your home without going overboard? With Thanksgiving just around the corner, the time has come to set up your home for a cozy season, with warm tones and welcoming accents.
This season, you can forego the traditional fall-themed decorations and opt for subtle touches of colour throughout your house that will pull together an autumnal atmosphere.

Here are 6 subtle ways to decorate your home for fall without breaking the bank or drastically changing your interior.

1. Dried eucalyptus garland
Photography, Shop Magnolia, Popsugar.com

The rusty-coloured dried eucalyptus is a unique way to upgrade your home for fall. Although the smell is not as strong as fresh eucalyptus, it can still add a subtle aroma to your house. It's a great accessory for your tabletop or mantelpiece.

2. Foraged leaves
Photography, Inspired By Charm, Pinterest.

This one also doubles as a fun activity to do with your kids! Head outside and pick up some fallen leaves to be placed in vases. You can also use them for fun arts and crafts.

3. Autumnal bouquets
Photography, Sixteen Miles Out, Unsplash.com

One of the simplest ways to add colour to your home is with a beautiful bouquet. At your local florist's, pick sunflowers, hydrangeas and chrysanthemums in muted colours. You can also consider adding eucalyptus branches for extra volume.

4. Add texture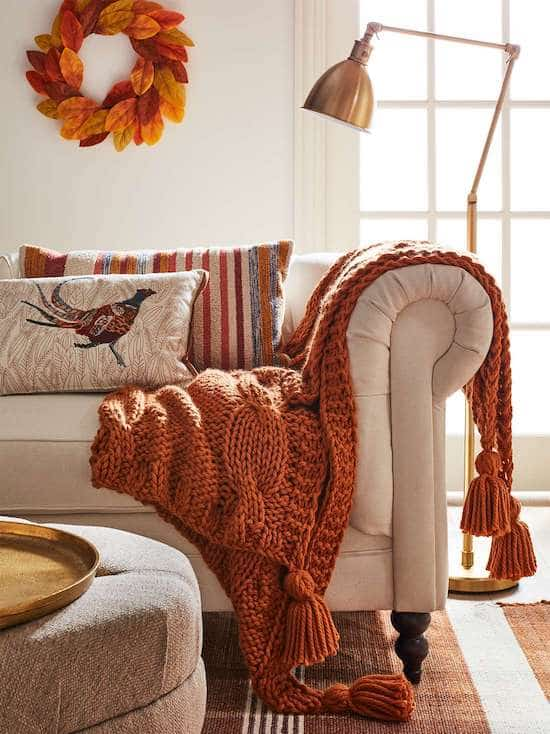 Photography, Hadley Court, Pinterest.

Fall is also the perfect season for cozying up! Play around with textures and add warmth with soft and inviting throws, cushions, and blankets.

5. Amber bottles
Photography, Liz Marie, lizmarieblog.com

Reusing your amber glass bottles is an unexpected but beautiful way to create a fall centerpiece for your Thanksgiving dinner table. You can use them as vases or candle holders!

6. Try a wreath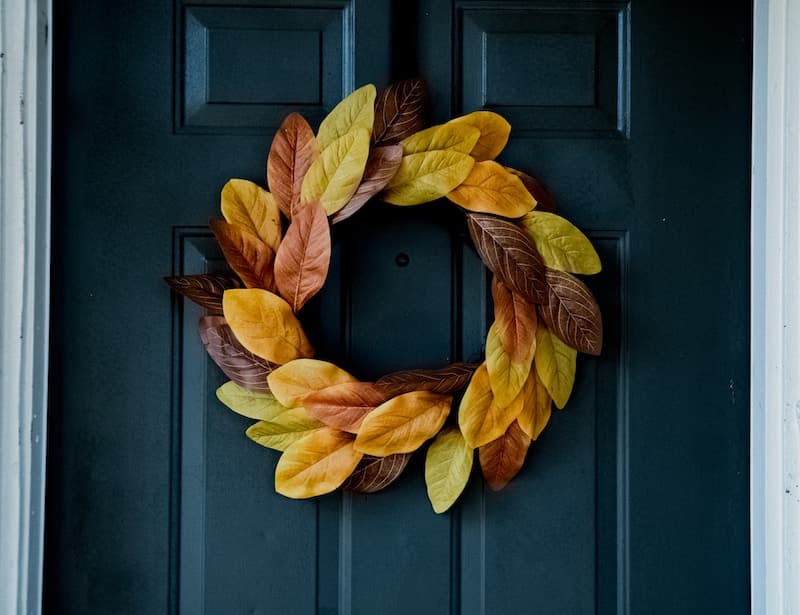 Photography, Crystal Tubens, Unsplash.com

The wonderful thing about wreaths is that there are as many options as there are tastes. You can make one yourself during an arts and crafts evening, or you can buy an artificial wreath that you can reuse throughout the years.